Your arrival in Venice: customized just for you
From the moment you arrive in Venice we will be ready to welcome you: no matter what kind of group you are traveling with and wherever your final destination is on the lagoon, prepare yourselves for one of the best travel experiences of your life.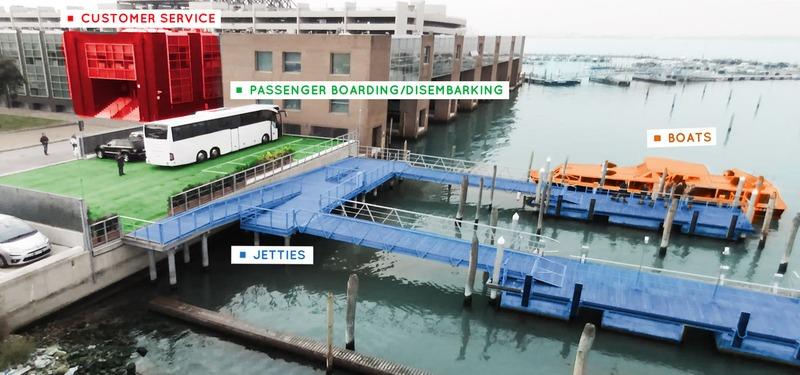 A few steps away from our customer service and operations office we have a boarding area equipped with private jetties and a hop on/drop off zone for buses and safe boarding and disembraking of our guests.
For those who are pressed for time we guarantee transfers for whole tourist buses on motorboats and water taxis in less than fifteen minutes: no waiting in line to buy tickets or to board and no risky situations to deal with. It's a real time saver!
All boarding operations are overseen and organized by staff with a decade of experience.