Our Story
We have been navigating the Venetian lagoon for almost 50 years
Fifty years ago, a group of gondoliers of the Molo Traghetto (the dock that is still to this day in front of the Doge Palace), united to give life to a project that would persevere through the decades, adding their own, personal contribution to the legacy of Venice.

In 1969 the Ducale Cooperative of Gondoliers of Venice S.r.l. was born.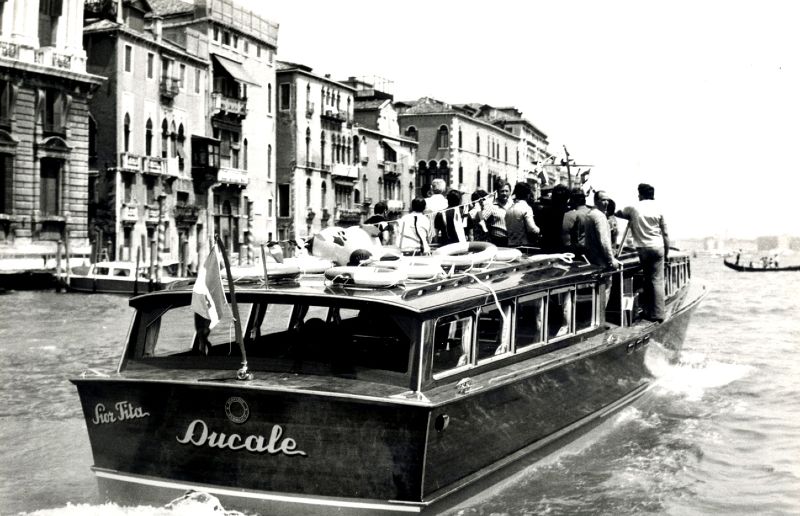 The 1970s saw the development of organized tourism in the lagoon, with the appearance of grand international tour operators who started to bring tourists from every corner of the world. During these years of growth the Ducale Cooperative started to integrate the first boats for group transport alongside the work of gondoliers. In collaboration with the shipyards of Silea and Portegrandi the first grand touring motorboats were built.
These new vessels, made completely of wood, would become in time the iconic symbols of the Ducale fleet.
With a capacity of 120 passengers, covered and uncovered seating (on double-deck vessels), the Ducale boats are equipped with all safety measures and features for a comfortable ride.
Through the years the fleet has grown in size with 8 grand touring single deck vessels, 2 double-deck motorships, and many water taxis. In 1998 the Cooperative acquired a shipyard on the Giudecca island, where it could take care of routine and special boat maintenance.


The fleet today
With the arrival of the new millennium, determined to strengthen the fleet and the quality of its services, Ducale acquired a parking area in Tronchetto and built a private terminal in which grand touring buses can drop off their guests with ease and safety letting them board directly on the water taxis and boats docked at the two jetties nearby (see details).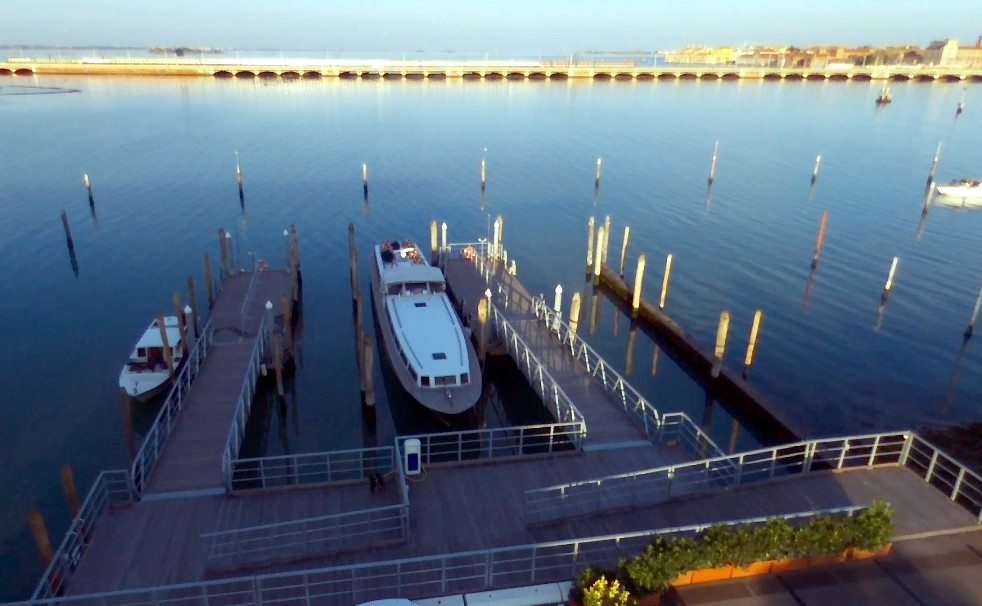 Today Ducale guarantees a complete service that allows individuals, companies, tour operators and travel agencies to organize transfers through the Venetian lagoon in total comfort, safety and exclusivity.
Our team is formed by people born and raised with an oar or an helm in their hands, the water of the lagoon flowing through their veins, who continue through their work to write the pages of a century-old history that renews itself everyday.